AUTOMOTIVE SERVICES
At Raymond service Center we provide Complete Car Care. Our techs are ASE certified and hold Maine State Inspection licenses. We can rebuild transmissions, motors, change oil and everything in between. Our services consist of but are not limited to:
DRIVE TRAIN SERVICE:
TRANSMISSIONS
TORQUE CONVERTERS
ENGINE SWAPS
DIFFERENTIALS
AXLE/CV JOINTS
TRANSFER CASE
CLUTCHES
DRIVE SHAFTS
U-JOINTS
DIAGNOSTICS:
We have over $18,000 in the latest computer technology to properly diagnose your vehicle. Our equipment is capable of but not limited to the following:
ENGINE CONTROL MODULE
POWER TRAIN MANAGEMENT MODULE
TRANSMISSION CONTROL MODULE
ELECTRONIC BRAKE MODULE
HVAC CONTROL MODULE
DRIVABILITY: STEERING SUSPENSION:
TIE RODS
BALL JOINTS
SRUTS
SHOCKS
BRAKES (RECOMMEND OEM)
POWER STEERING SYSTEMS
TIRES
SWAY BAR LINKS
CONTROL ARMS
SPRINGS
MISC SERVICE
WATER PUMPS
RADIATORS
EXHAUST
TIRES
WHEEL BEARINGS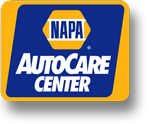 We are a NAPA Auto Care Center that can perform warranty work regardless of the geographic location the work was originally done.