ABOUT US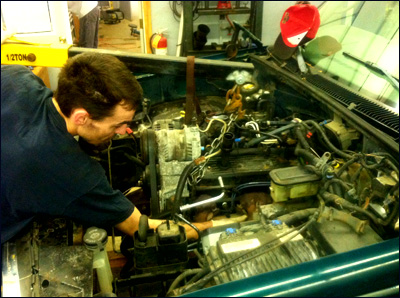 Raymond Service Center opened for business in May 2011. It is owned by Eric Peterson. Eric previously owned & operated Peterson Automotive for 18 years. Over the years Eric established an exceptional reputation for quality work and fair pricing in the Lakes Region Area. His specialty is transmissions and is known as the best transmission builder in business.
In the fall of 2010 he purchased The "Raymond Service Building" on 2 County Rd. in Raymond (just off 302). Yes, the name is the same as the prior owner however ownership of the building and business is held by Eric.
Since opening, two full time technicians have been hired. Bill Riley has 38 years of experience. Mark Daniels has 7 years of previous experience at a transmission specialty shop. Our techs are ASE certified and hold Maine State Inspection Licenses. The diversity of our staff enables us to be a Complete Car Care Facility.
A third of the building is leased to A+ Auto Body. A+ is owned & operated by Andrew Coppersmith and is a separate business. Combined Raymond Service Center is a one stop shop for all your automotive needs.
Raymond Service Center is looking forward to "Keep You Movin' now and into the future.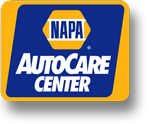 We are a NAPA Auto Care Center that can perform warranty work regardless of the geographic location the work was originally done.